So you are thinking about launching (or re-launching) a website. You've probably heard of popular platforms like Wix and WordPress. Which should you choose (if either)?
Let's pit Wix and WordPress against each other and see who comes out on top.
In this article we'll cover both Wix's and WordPress's:
Content Management Systems
Both Wix and WordPress are content management systems.
A content management system (CMS) gives website developers, owners, and admins the ability to build, write, modify, and extend web content. Using a CMS means that you may not need to write any code to modify a page, publish a blog post, add a product, or change simple settings. Both Wix and WordPress do these things and more.
A robust CMS allows website owners to update content without being tied to their web developer.
Sound like something you need? Well let's dive in!
Wix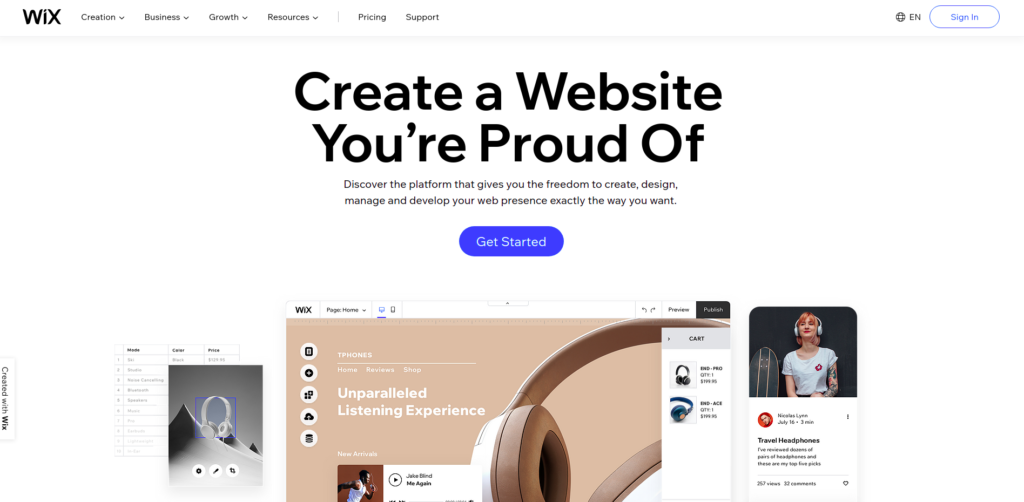 Wix is a cloud based website builder owned and operated by Israeli company Wix Ltd. It was originally launched in 2007 as a Flash based web builder. But the company saw the writing on the wall for Flash and began developing an HTML5 based builder. They launched the first version of the current Wix platform in 2012 and their service has continued to grow. Wix now boasts of "millions of users".
Wix is based on a freemium model with each additional feature or tier requiring buy-in but the base service (with a Wix subdomain, Wix ads, and limited features) is free to use.
Wix has traditionally focused on the drag-and-drop webpage builder market but now also offers an AI web builder and developer features.
Wix is at the cutting edge of popular content management systems.
WordPress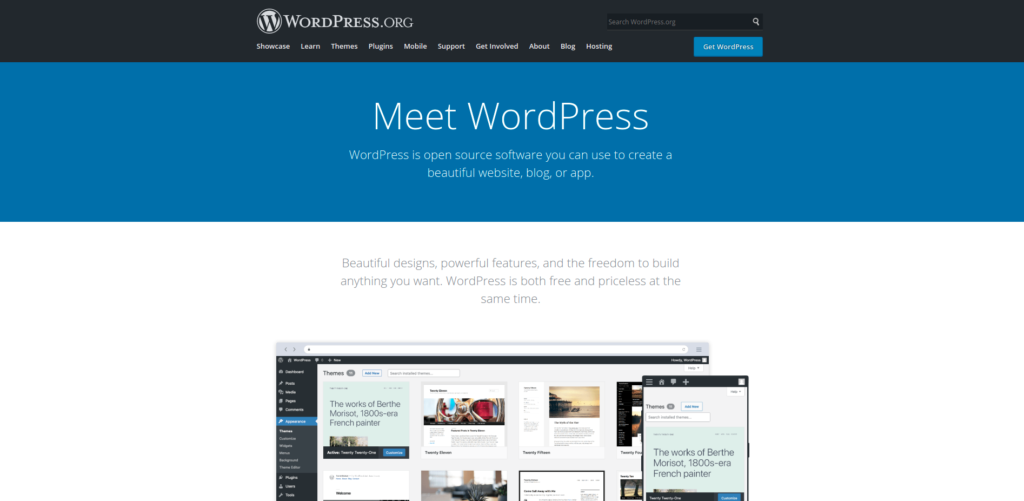 Unlike Wix the actual WordPress software isn't owned by a single company. WordPress is open source – meaning that anyone can download, use, modify, and redistribute WordPress for free. WordPress is developed and maintained by the WordPress community but its top contributor is Automattic. Automattic is run by WordPress creator Matt Mullenweg and they manage multiple professional WordPress services as well as the popular wordpress.com hosting service.
There are two ways to get WordPress. There is a tiered model packaged with hosting and a wealth of features available at WordPress.com while the free and unrestricted version of WordPress can be found at WordPress.org. This article is reviewing the open source software found at WordPress.org.
WordPress is completely free but you may need to pay for hosting, security, backups, and/or plugins and themes depending on your goals and setup.
WordPress began in 2003 as a blogging CMS but has since grown into something more versatile and robust.
WordPress is the most popular CMS available and currently powers over a third of all websites on the Internet.
Wix vs WordPress
Time to pit these top content management systems against one another!
Access to Data
Your website is yours and you can do with it what you want to.
Or is it? And can you?
As your business or nonprofit grows you may find your web needs change. When that happens you may need to be able to export and transfer data from Wix or WordPress to another platform. Better to be prepared for that eventuality than need to figure it out after your have years of data built up on your website.
Wix does not give you much access to your data. In fact, this is their official statement on the matter: "Your Wix site and all of its content is hosted exclusively on Wix's servers, and cannot be transferred elsewhere."*
Well that settles that. Wix doesn't give you much access to your data. If you want to move to another web platform in the future you may be stuck cobbling together text and code from your old site and rebuilding large portions of your content.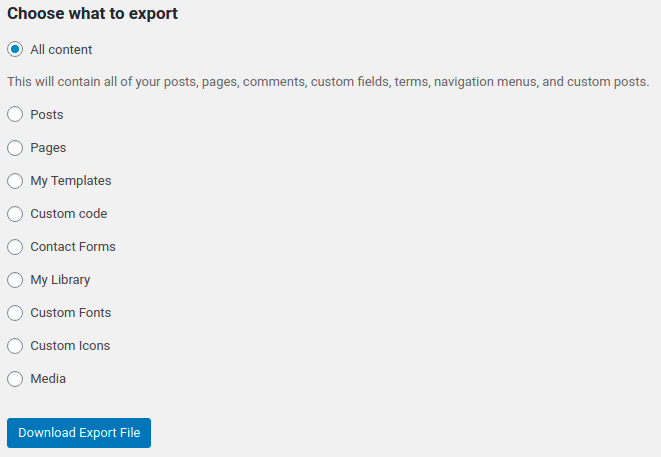 Because WordPress is open source you can access and export nearly anything you want! If you're moving your data from one WordPress site to another you can use the WordPress exporter to export data like:
Posts
Pages
Events
Templates
Donations
Fonts
Sliders
Pages
Media
There are other ways to export your WordPress data, though. You can also export your entire database and download it so you can reuse the data on any platform. Heck, if you wanted to move from WordPress to Wix you could – WordPress won't lock you in.
Access to Data Victor
This is a clear call. Wix locks down your website but WordPress give you control of your site's data.
Analytics
The king of Analytics is Google. Although we recommend using multiple analytics tracking solutions, Google Analytics should be your go to.
Both Wix and WordPress allow you to insert Analytics tracking tools.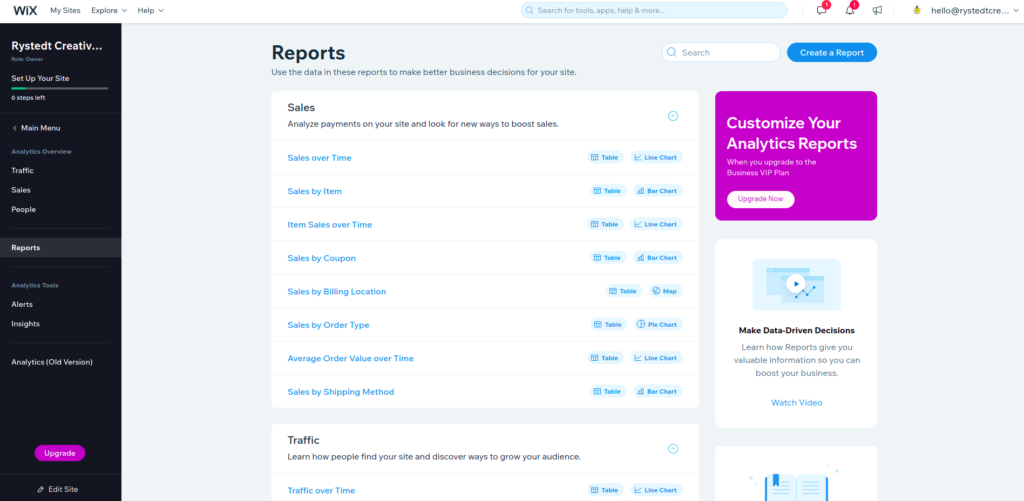 Wix has a step by step dashboard for getting your SEO configured. If you are new to search engine optimization and analytics this is super helpful. If you know what you're doing it is agonizingly slow but it works.

With WordPress you can manually insert tracking codes out of the box or you can install any number of free plugins, like Monster Insights, to automatically connect to Google Analytics and see data right in your WordPress admin panel. Paid WordPress services, like Jetpack, also provide analytics tracking.
Analytics Victor
Pricing aside, this round is a tie. Both Wix and WordPress provide usable analytics support.
Blog Management
Your website needs a blog. A well maintained and quality blog will help your business be perceived as an authoritative source in your field, fill your social media calendar, create new sales funnels, and more.
Both Wix and WordPress provide blog management out of the box.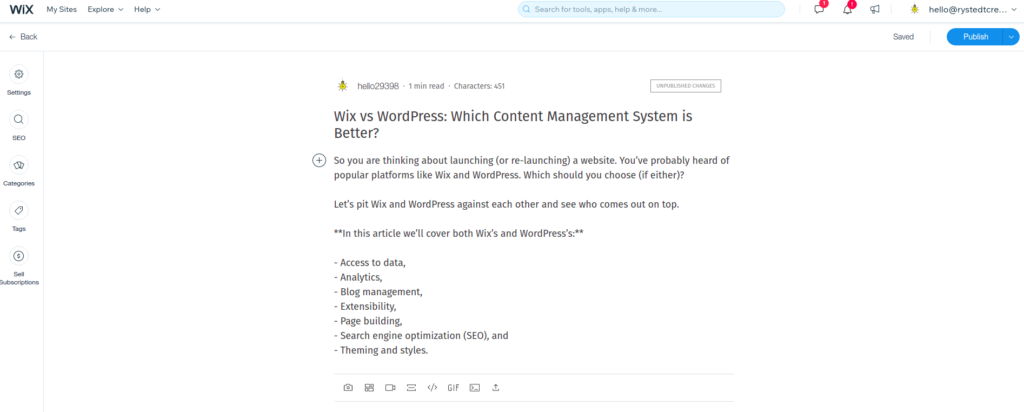 Wix gives you a what-you-see-is-what-you-get (WYSIWYG) post editor that is simple and intuitive. Adding text, photos, videos, and HTML code is easy. In the post settings you can set a featured image, add categories, and modify your post's structured metadata.
Since we originally reviewed Wix in 2018 they have launched the ability to schedule posts to publish on a future date. Huzzah!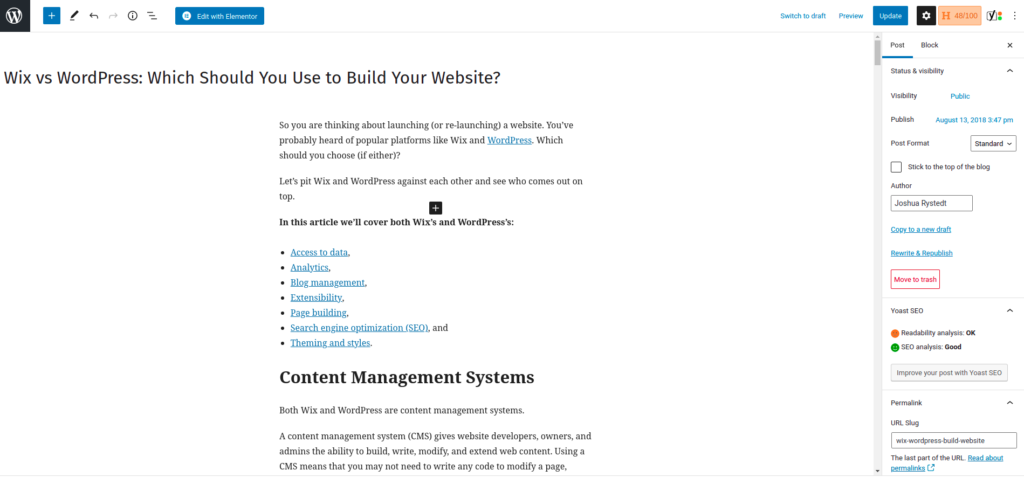 WordPress began as a blogging CMS and it still excels here. WordPress allows you to write, format, edit, and schedule posts without knowing any code.
The WordPress community has worked hard to keep the platform the best content management system available. A couple years ago WordPress launched a new content editor called Gutenberg that brought a block based almost what-you-see-is-what-you-get (WYSIWYG) experience.
Blog Management Victor
Both Wix and WordPress can provide a small business or nonprofit with an adequate blogging platform. But of the two, WordPress is the choice of professional bloggers and content marketers. If you need (or think you could one day need) robust blog management tools and features choose WordPress.
Extensibility
Extensibility is the ability of a platform to grow as you grow. Content management systems are usually extensible through future development plans as well as third-party apps and plugins.
Once you get started with a platform you'll want to add features to your website as your business' or nonprofit's needs grow and change.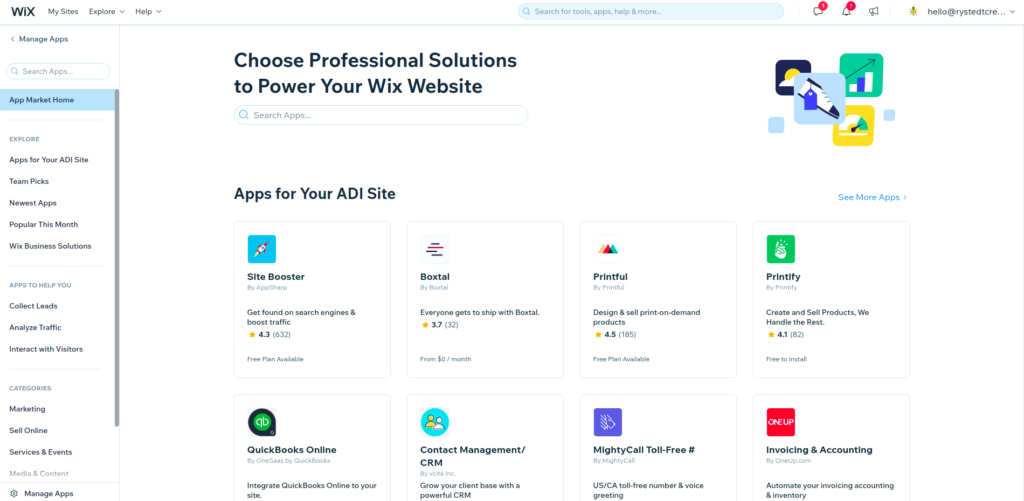 Wix's answer to this is the Wix App Market. The Wix App Market currently contains about 90 apps ranging from forum builders and image galleries to copywriting services and chat bots.

WordPress calls such apps "plugins" and they've been using them for a long time. WordPress currently has more than 57,000 plugins in its official marketplace alone. That's roughly 633 times the number of apps available on the Wix App Market!
In addition to these 57,000 plugins, there are countless premium plugins sold elsewhere online by WordPress development companies. Plus, if your company or nonprofit needs unique functionality you can hire a WordPress developer (like R Creative) to build one for you (because WordPress is open source).
Extensibility Victor
The Wix App Market offers less than 1% of what the official WordPress plugin repository does. Add to that premium WordPress plugin sites and custom development and it becomes practically impossible to beat WordPress on extensibility.
You can do pretty much anything with WordPress.
Page Building
Page building features are one of the most important aspects of a CMS for those of you who will set out to DIY your website.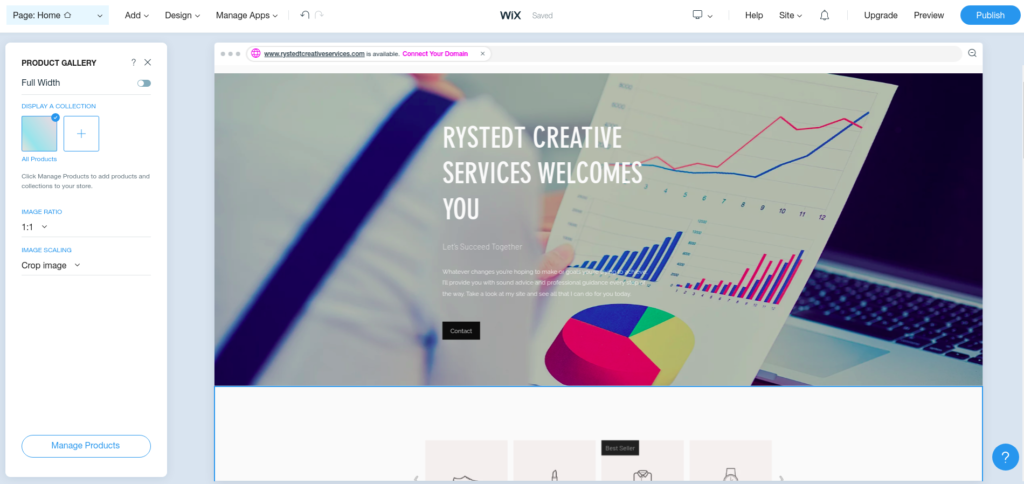 Good news, Wix has a robust WYSIWYG page builder with all the common elements, drag and drop functionality, and complete color and sizing controls. You can build practically any simple webpage without knowing a lick of HTML or CSS.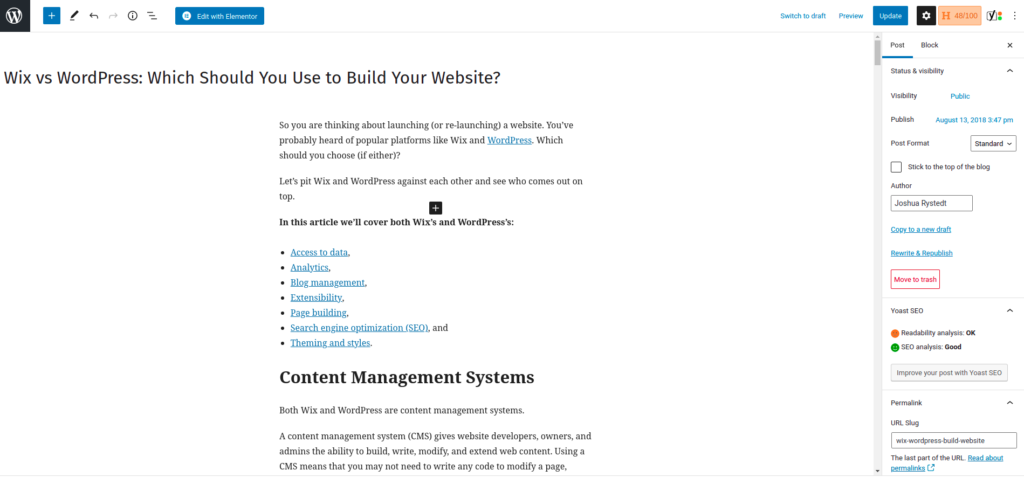 WordPress doesn't come so blessed out of the box. WordPress uses the same editor for both pages and posts. That means you'll be presented with the still coming into its own WYSIWYG Gutenberg editor. Neither is really great for building pages without knowing code though unless your WordPress theme is seriously well integrated.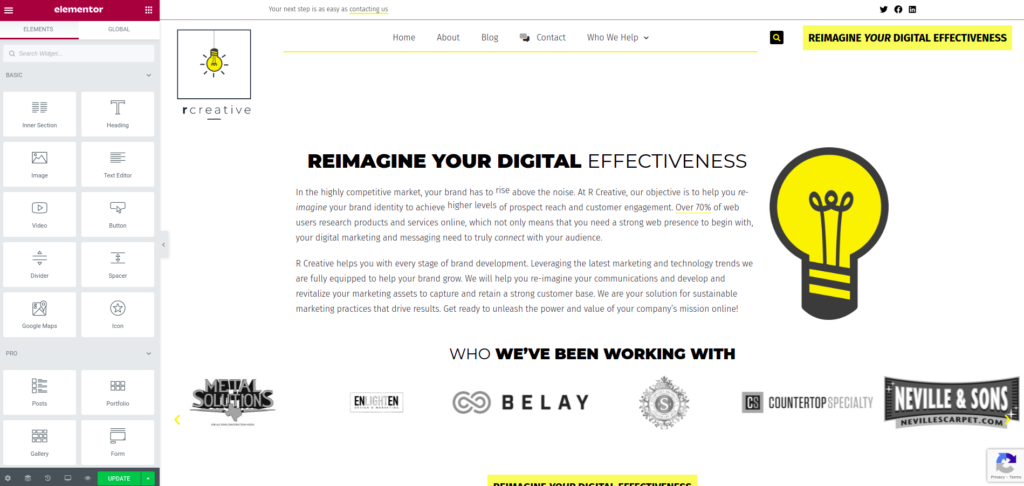 Yet there are some outstanding drag-and-drop DIY page builders for WordPress though. Including:
Page Building Victor
At first glance Wix could have won this round. No default editor from WordPress can beat the functionality of the Wix page builder. But WordPress also has many powerful page builders available. This round is a tie.
Search Engine Optimization (SEO)
SEO isn't what it once was. Once upon a time on-page-SEO (especially keyword usage) was the key to rankings. Later, backlinks became the biggest factor in one's ranking. Those still matter but search intent matters more than ever as Google implements semantic search algorithms.
Due to this, no CMS or SEO plugin can itself truly optimize your website for search. But they can help you rather than hurt you.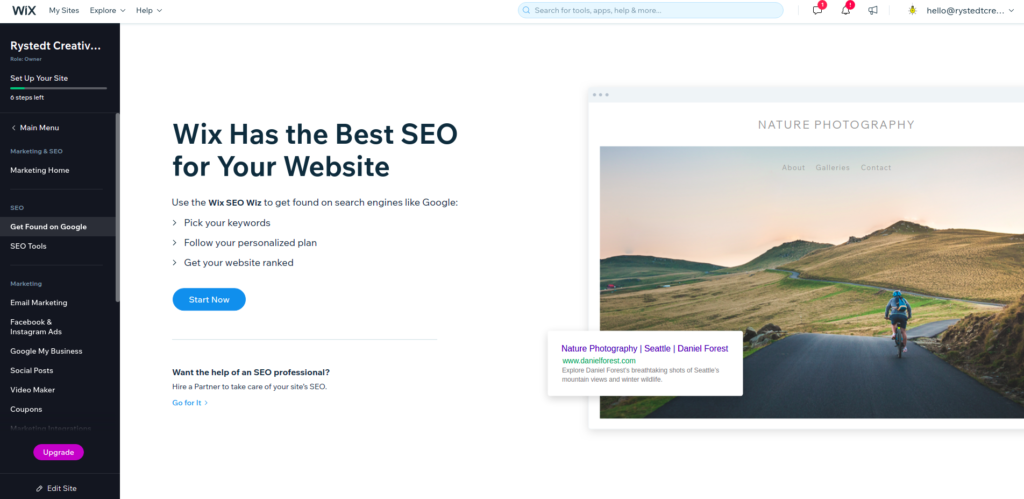 Both Wix and WordPress can help you optimize your site. Both output fairly clean code and allow you to add some structured metadata.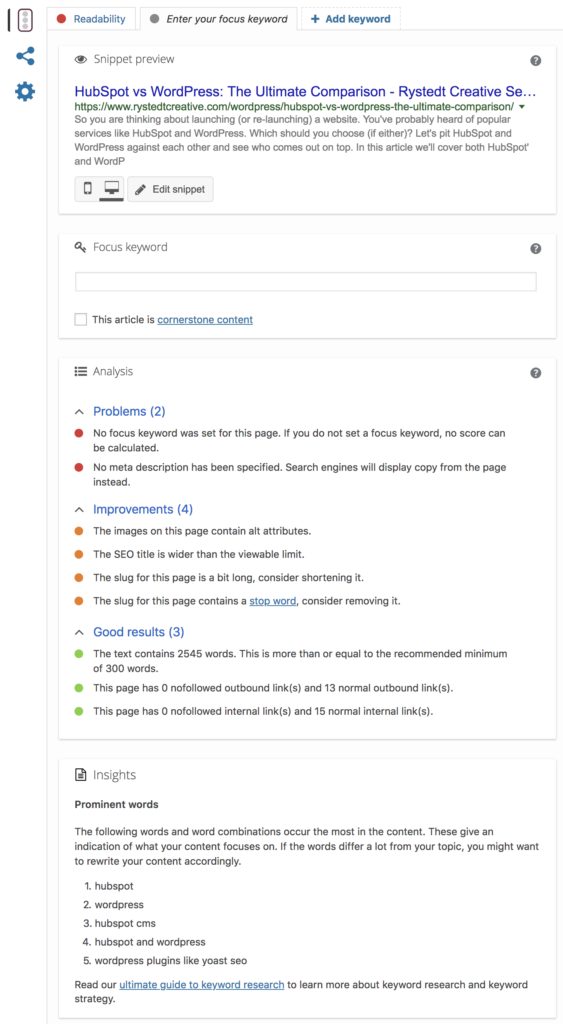 Plus there are SEO plugins and apps available for both platforms.
But if you really want to optimize you need great content designed for your target market or audience that people share. And, ultimately, you need to build a brand.
SEO Victor
You need to be your own SEO victor (and we can help).
That truth aside, this is a pretty close call. The optimization of these platforms really depends on how you use them.
Theming and Styles
Unless you're custom coding your entire website you'll need a template or theme to get you started. Both Wix and WordPress have your back.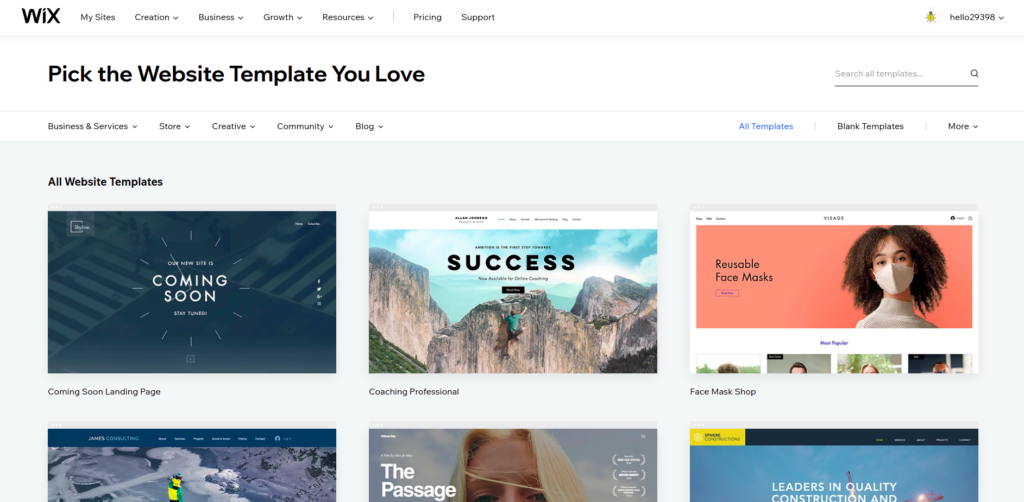 Wix has a template directory with 960 templates available. Most are beautiful, slick, and fully featured. You can pick nearly any of these when getting started. But once you build your site you cannot switch your template. Here's the official word from Wix:
"Currently, it is not possible to apply a different template to a Wix site that you already created."
That makes any future rebranding much more difficult on the Wix platform than on many of their competitors.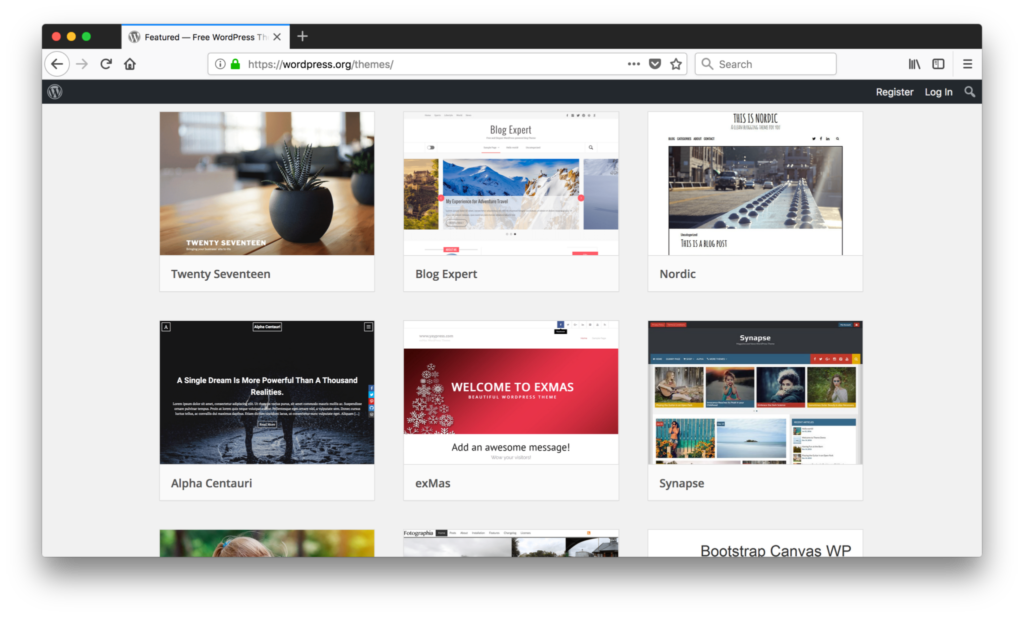 Meanwhile WordPress is practically drowning in themes. Tens of thousands of themes are officially available. More importantly, you can switch you theme any time you want right from the WordPress admin panel. Rebranding has never been easier!
Theming and Styles Victor
The sparse number of Wix templates available and their lack of support for template changes just hands the victory to WordPress.
Which Content Management System Should You Choose? Wix or WordPress?
Let's tally the score. Which CMS is the best choice? Wix or WordPress?
| | Wix | WordPress |
| --- | --- | --- |
| Access to Data | | x |
| Analytics | x | x |
| Blog Management | | x |
| Extensibility | | x |
| Page Building | x | x |
| SEO | x | x |
| Theming and Styles | | x |
| Victor | | WordPress |
Of course, which CMS is right for your business or nonprofit really comes down to your individual needs.
If you need a short-term, quickly built, but fully featured site that will get the job done (and you need to do it yourself) – Wix may be a decent option.
If, however, your website is meant to be around for the long haul and grow with your organization – we recommend WordPress.
R Creative provides web development on a variety of platforms and specializes in WordPress. Your next step towards a better website is as easy as contacting us.