When it comes to updating an old website, it can be challenging to know where to start. Should you focus on the technology? Graphics? SEO (what even is that)? Content to replace old team members or outdated services?
The to-do list is often long and overwhelming. For many, this can simply mean putting a website refresh on the back burner while more urgent projects take priority.
Unfortunately, the need for a new website only becomes more evident over time — not less. That's the position that our client Coleen Kelly Mast found her website in last year. Her website was on an older platform and needed a refresh to better spotlight her work and current products and services.
For one, Coleen had been unable, for some time, to make website updates on her own — a nightmare situation for any web user! The site needed mobile optimization and other upgrades as a result.
Our team was able to get into the back end of things and look around to see where updates were needed. Once we could see what was going on, upgrades were a breeze and helped to improve not only the usability of the site, but the brand's overall SEO. (Remember, an up-to-date site is always preferred to an outdated one!)
At the beginning of the project, no one was sure where the 2020 COVID-19 crisis was going to take us. Since Coleen is a well-known speaker and life coach, one of the main upgrades she wanted for her site was a portal where people could learn more about her speaking services and book her for conferences and other engagements.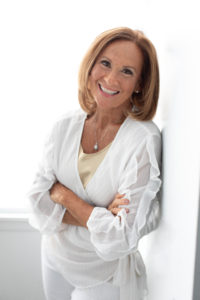 Of course, as we later found out, many conferences would be cancelled through the remainder of 2020 and into the new year. However, we were able to help Coleen pivot to offering her life coaching services directly from the website.
While we had initially thought that the bulk of Coleen's online sales would be from book sales, the ability to quickly pivot to a relevant service line propelled her services to the forefront and helped her fill up her calendar with coaching clients — even though most of the year's speaking engagements were cancelled!
We gave Coleen an entirely new web store with secure payment processing and a sleek user interface that lets clients purchase books and more right from her site. Not only was R Creative able to provide the interface necessary for clients to easily interact with and purchase the products and/or services they're interested in, we were also able to provide some marketing input to help potential clients easily make a value assessment for coaching services and engage for a first session.
Implementing some small tweaks took initial contacts and closed sales through the front page sales funnel from "okay" to "awesome"! This is the type of value we love to provide for our clients, especially those who were impacted by restrictions and cancellations due to the COVID-19 situation.
At the end of the day, we're thrilled to see the success of Coleen's online presence. If you'd like to learn more about her services, please visit her website at sexrespect.com or tune in for the Coleen Kelly Mast show every Saturday morning at 9am on EWTN (AM 1160 The Quest, for local Atlanta)!
To learn more about how R Creative can take your online sales from meh to great or upgrade your outdated site, contact us today!