How can I create a logo?
Logos are a visual representation of your business. It is part of your branding that helps you stand out. But, how do you create a logo?
The process is simple and creative at the same time.
Identify your ideal client and what speaks to that audience
Establish core values for your brand
Choose symbols and colors that convey your core values and mission
Choose a font that works well with your colors, symbol/graphic, and brand
Incorporate the elements into various designs
Choose the best design for your brand and mission
What symbolizes health and wellness?
The process is easy, but beginning can be difficult. There are so many options. You may have too many ideas, or feel overwhelmed and have no ideas at all.
The biggest hurdle is conveying the mood and value of your business through a logo. Consider how you help people and the results they obtain from your business. How can you symbolize that transformation?
Some common themes for health and wellness logos include:
Trees and leaves to show growth and new life
Flowers, especially a lotus flower
Hands to show help and support
Fruit and vegetables for a healthy lifestyle feel, especially apples
Mountains give a feeling of improvement or challenge
Heart or heartbeat
People icons with arms up for victory or in motion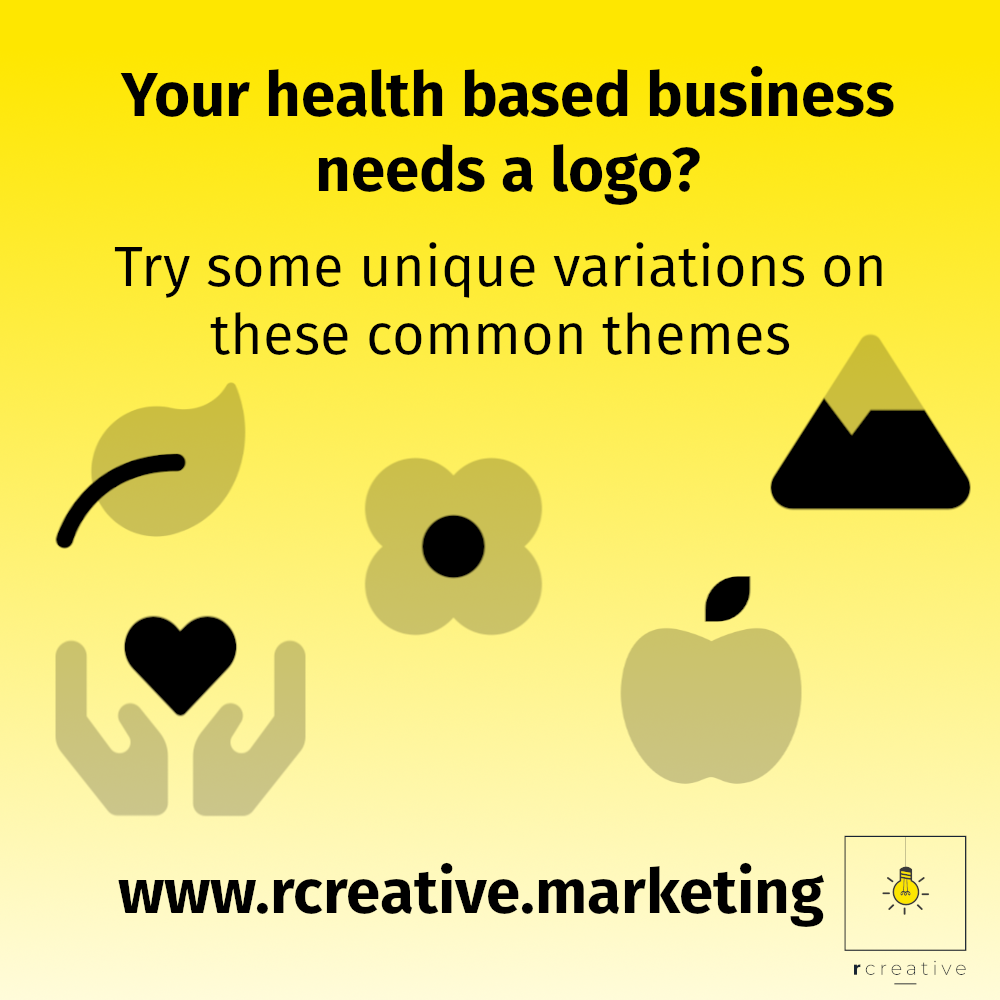 Health and Wellness Logo Trends
Logos need to be easily recognizable and read. Your logo will be the first thing most customers and potential customers associate with your business. So, it is important to consider trends, but also stand out. You don't want another generic logo. Here are some tips for a modern logo:
Keep it simple
Use clean lines and design
Easy to read but distinctive fonts
Convey a mood through your design
Make design scalable that it will look great at any size
Ready for a new health and wellness logo but don't know where to start?
Book a call with R Creative to see how we can help bring your business' core values, brand, and character to life in a new logo!