What is the purpose of your construction company's website?
It is a long established fact that every company is just expected to have a website but that should never be the purpose of your company website.
Your website exists to… exist? Not if we have anything to say about it.
We have a hunch that you feel the same way. 
Your website deserves a purpose because your company is uniquely awesome.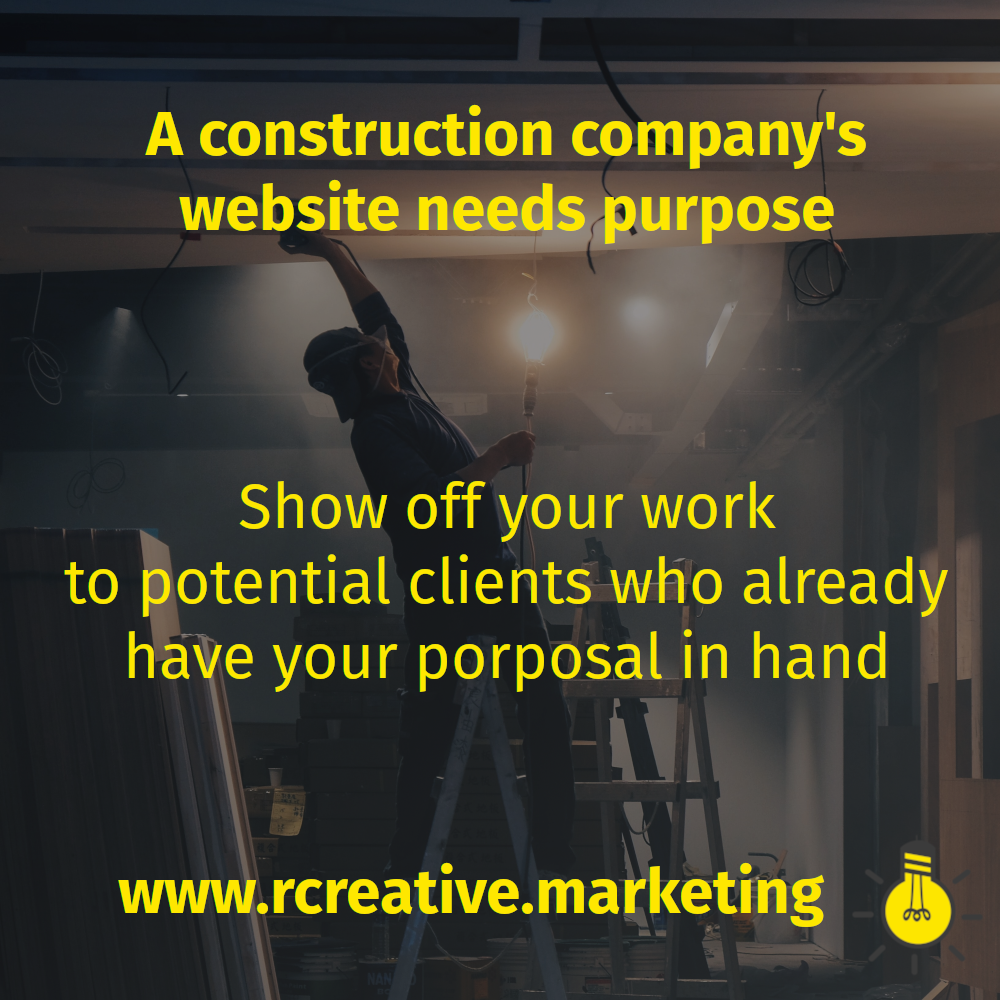 The most effective purpose for a construction company's website is to display their work to potential clients who have already received their RFP, sales deck, or proposal. 
Your website should exist to boost confidence in your team and your work.
So, is your website doing that?
If not, here's how to change that and make your website another tool in closing those deals you've submitted proposals for:
Show off your past projects with plenty of high resolution images and videos
Have accurate company info that matches your physical proposal
Humanize your company with head shots and bios of your leadership and key team members
Oh, and make sure your website actually works including security, speed, and functional contact forms – professionalism matters
Have an old construction company website that isn't helping you close those proposals? R Creative's web development team can help launch a professional website with a purpose that matters. Your next step is as easy as contacting us.